Sheridan College Digital Product Design
Team Project - Design Sprint
My role:
UX/UI Designer, Researcher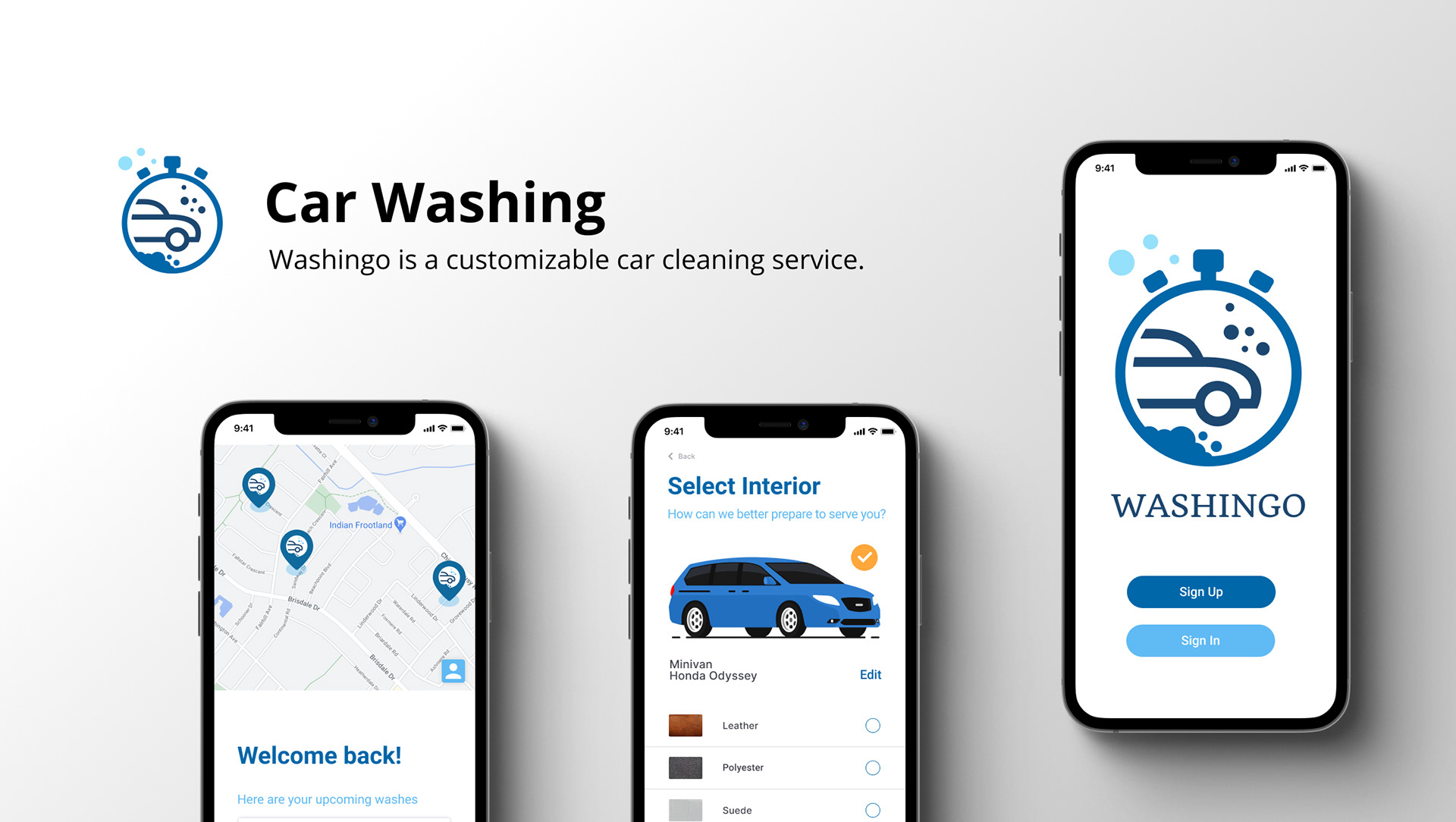 The user problem is scheduling a car wash. Most car washes are "drive-thru" style; therefore, car washes are typically exterior only. There is no way of cancelling and they are not flexible with time constraints.

People are very busy and look for convenience. A mobile car wash service provides users the ability to select their time and customize the packages, including an interior clean. The service gives the added benefit of staying at home (especially with the pandemic), as the cleaning service comes to them.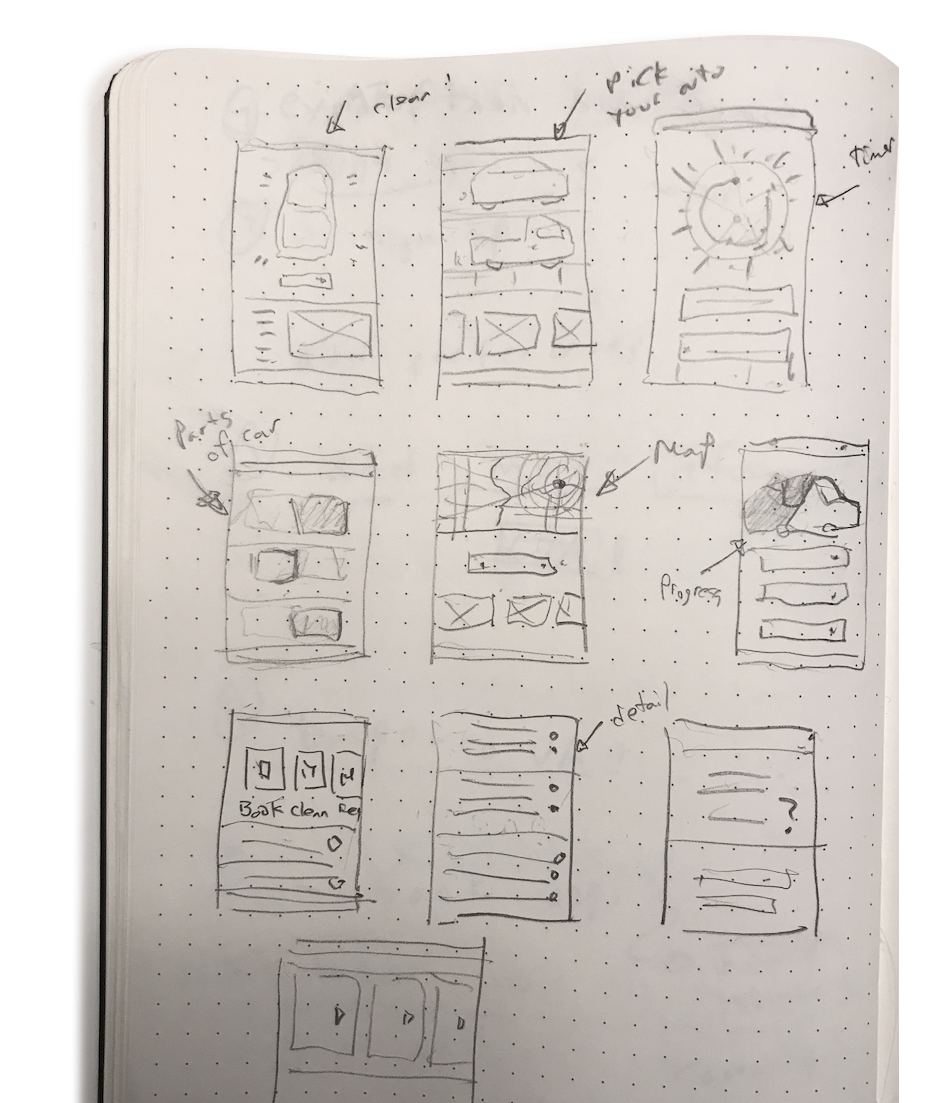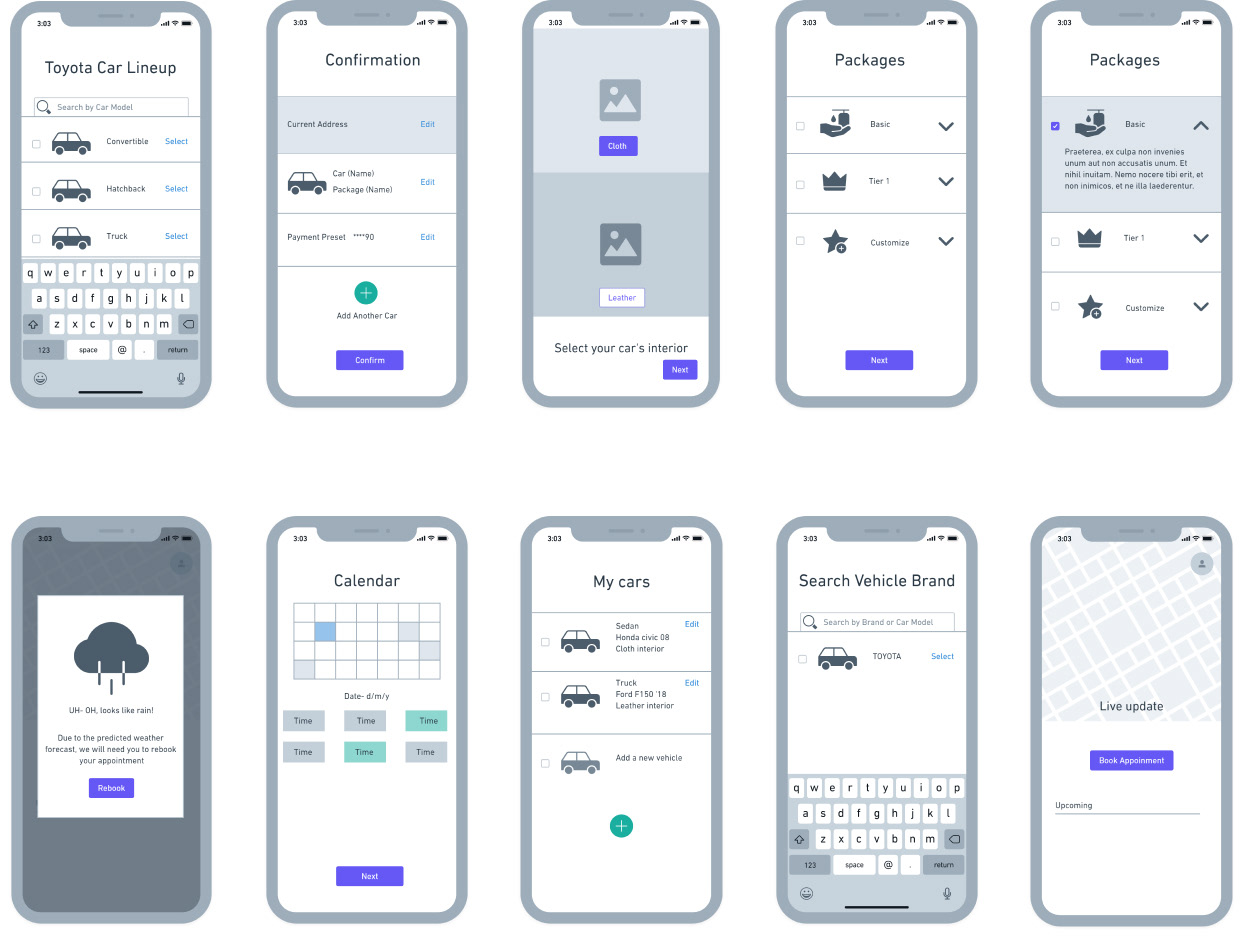 Style Tile 
|
 High Fidelity