Sheridan College Digital Product Design
My role: UX Designer, researcher and interviewer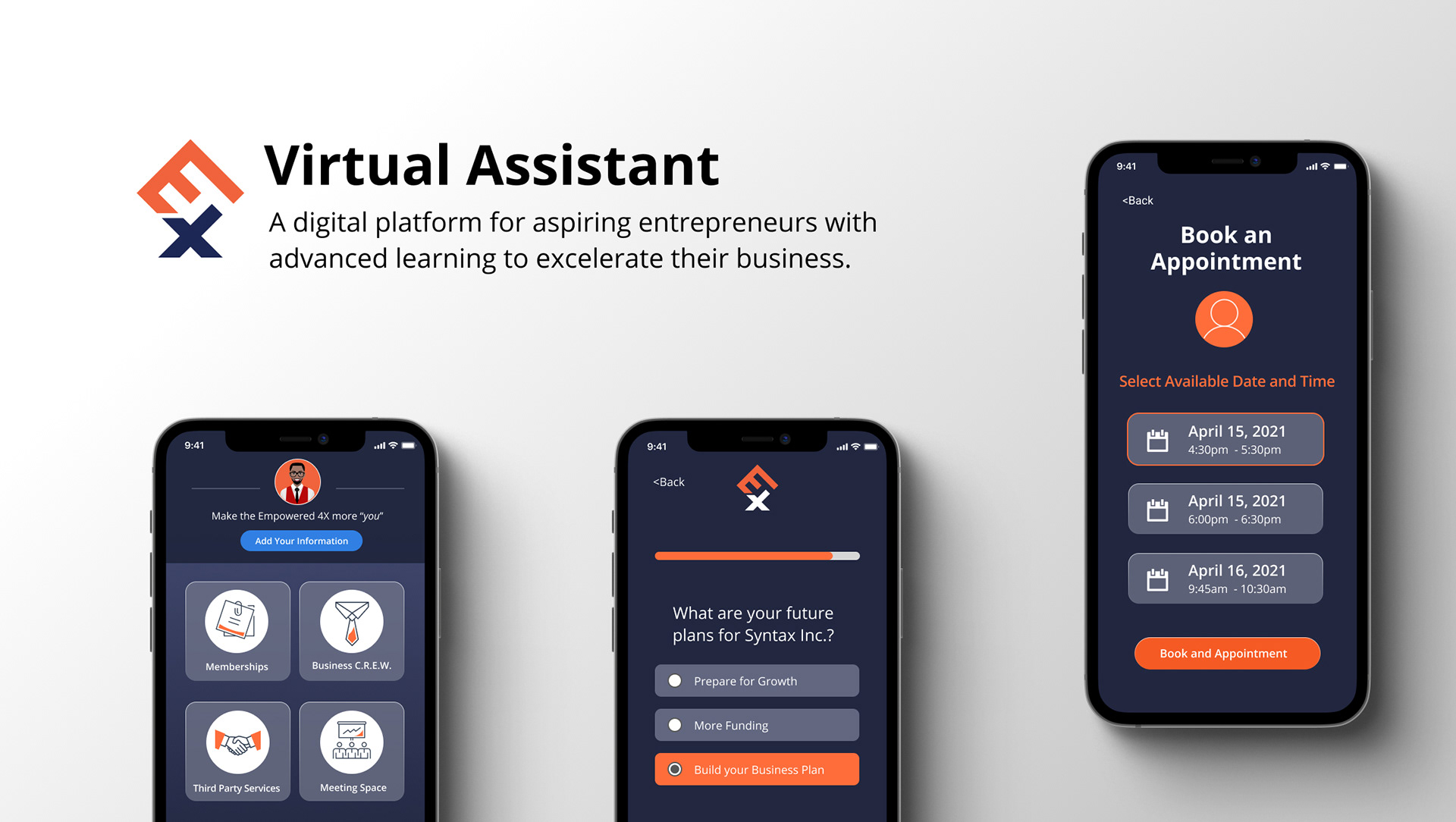 Empowered 4x's mission is to create spaces to empower entrepreneurs to be top performance leaders and exponentially amplify the difference they make. The team is partnering with Empowered 4x to address pain points for the current entrepreneurship on boarding process and seize opportunities to deliver more inclusive and simple digital innovation for both entrepreneurs and the agency.
Research Objectives & Purpose
To understand the needs of aspiring entrepreneurs from start to the end of their entrepreneurial journey.
•What premium features would you like to see in a digital one-stop shop?
•What are the major issues faced by entrepreneurs when starting out their business?
•What are the major needs faced by entrepreneurs in the day to day running of the business?
•[

All participants]

want to establish a branding and marketing strategy online (because it's efficient and time-saving) but lack of assistance online makes it difficult for them.
•[

Most of the participants

] want to better prioritize their tasks and manage time (because there isn't enough time) but assistance online isn't sufficient.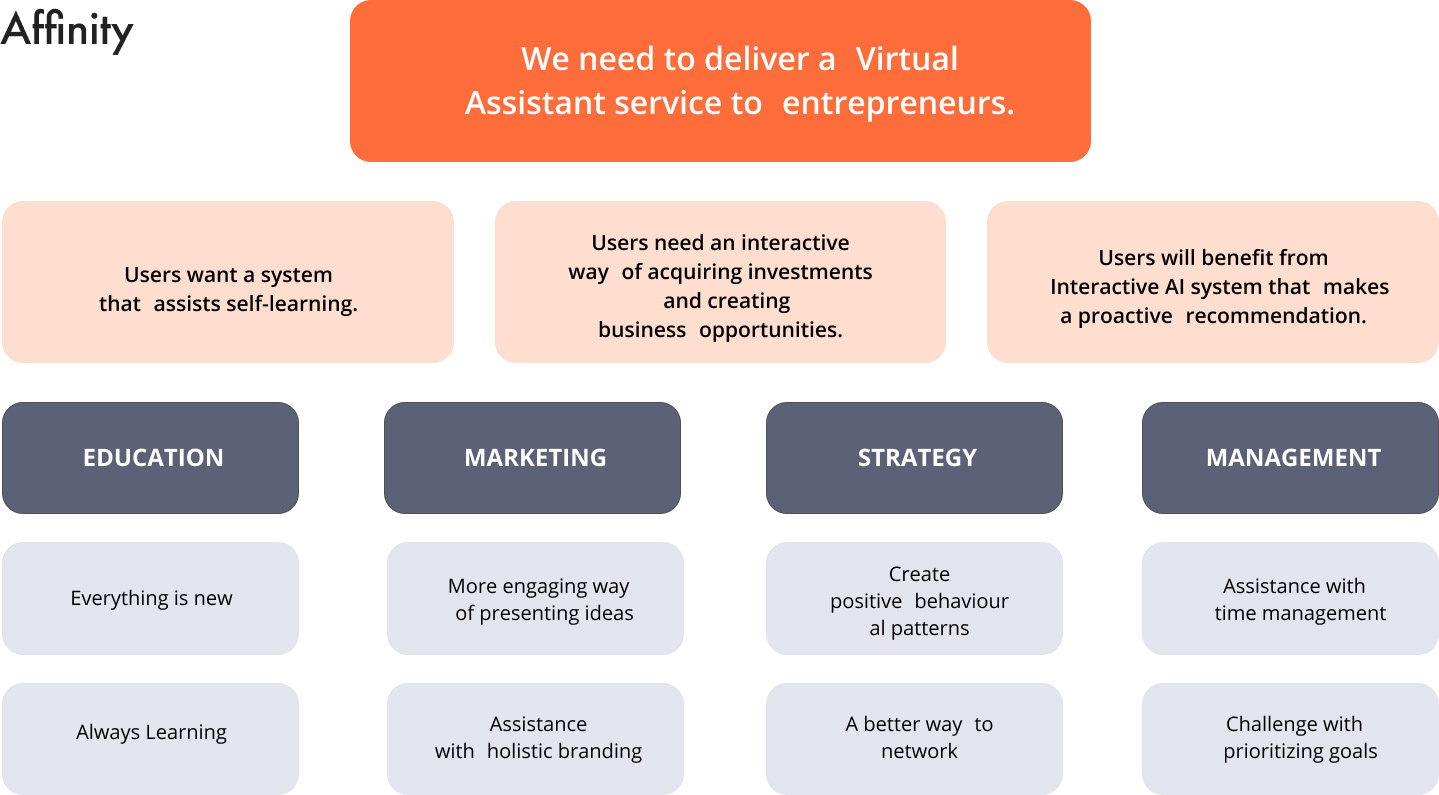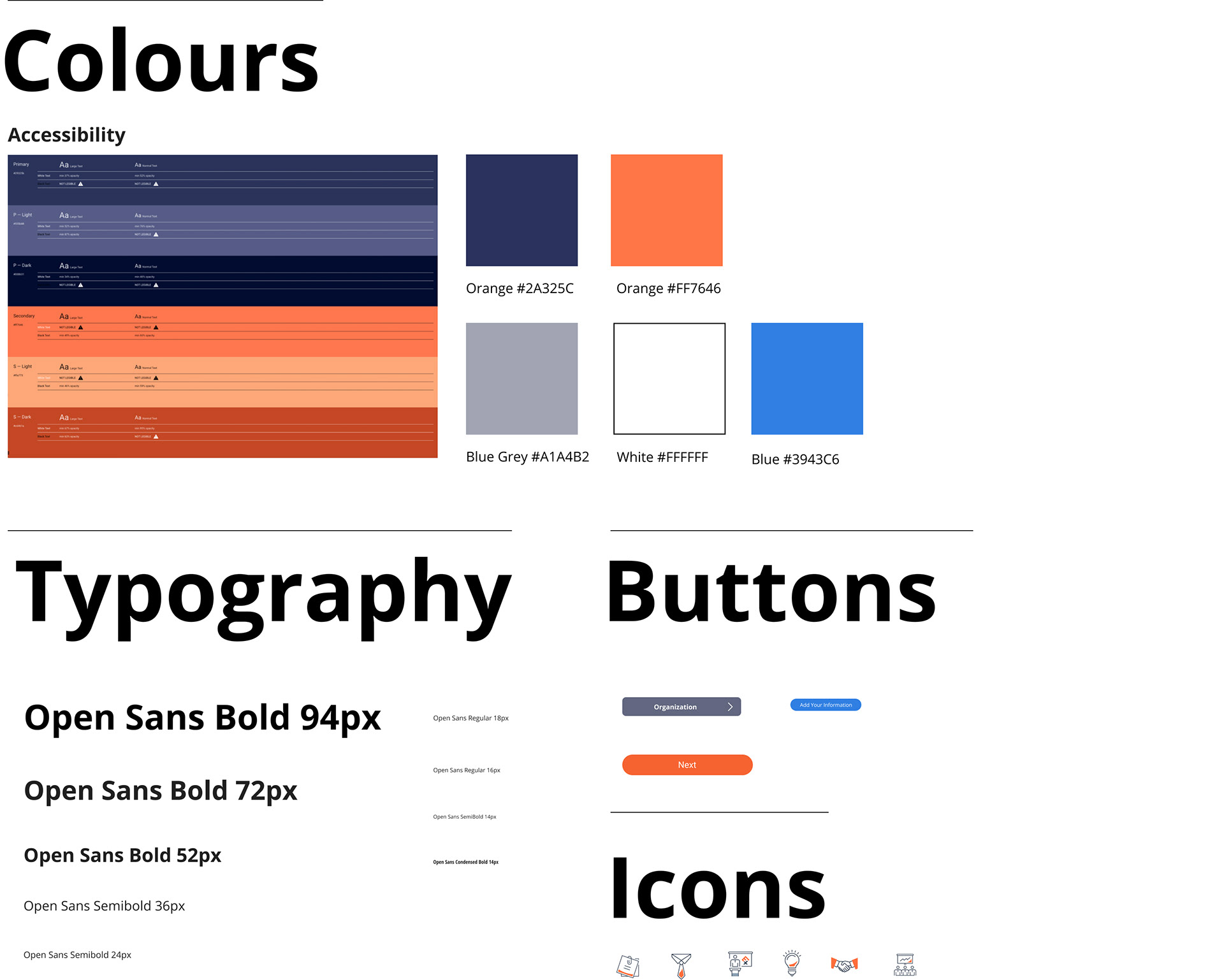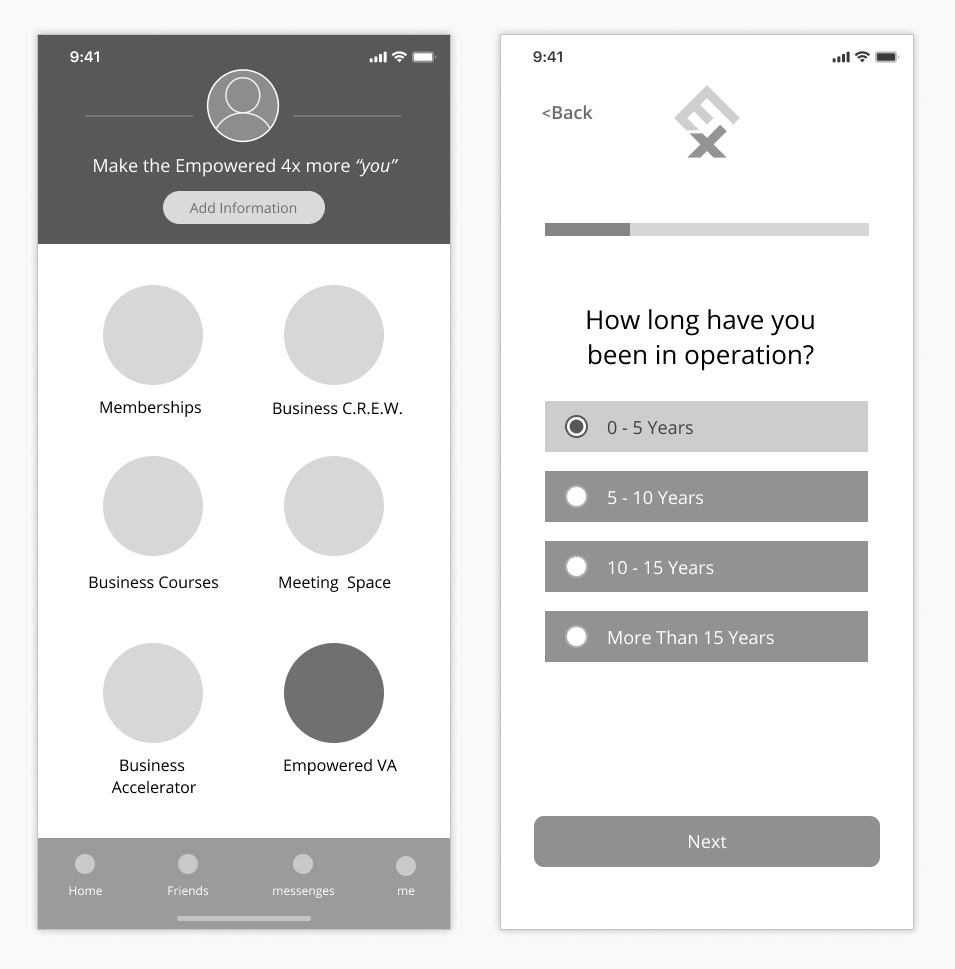 High-Fidelity Designs
[mockups]