Sheridan College Digital Product Design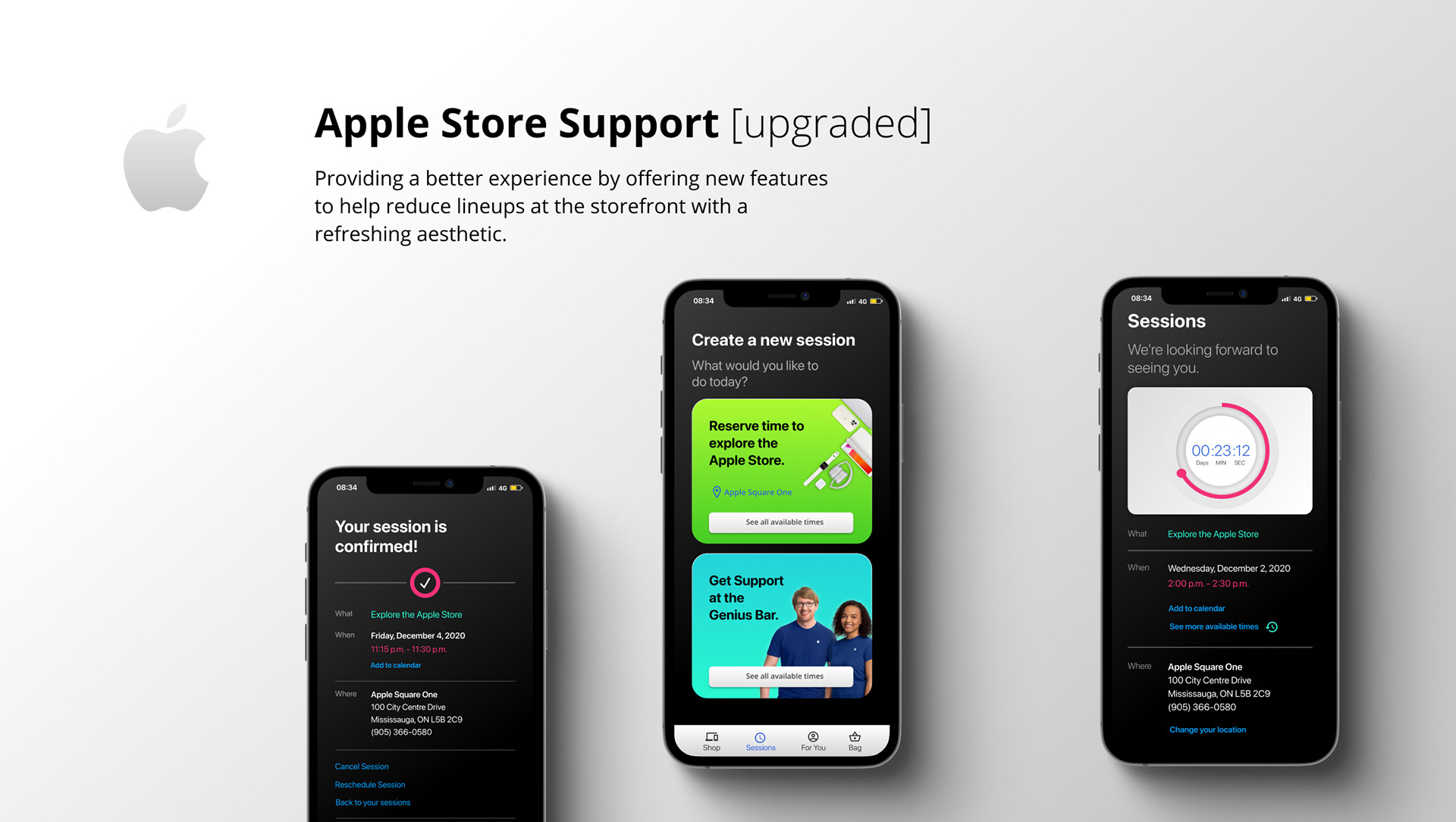 During the pandemic, the customer capacity in retail stores is strictly regulated. The Apple Store is very popular and since it provides many services, customers line up at the storefront or kiosk before opening with no knowledge of wait times and lack of assistance. The Apple Store needs to provide direction, assistance and timing notifications. What can we do to reduce these lineups and eliminate confusion in front of the Apple storefront at Square One?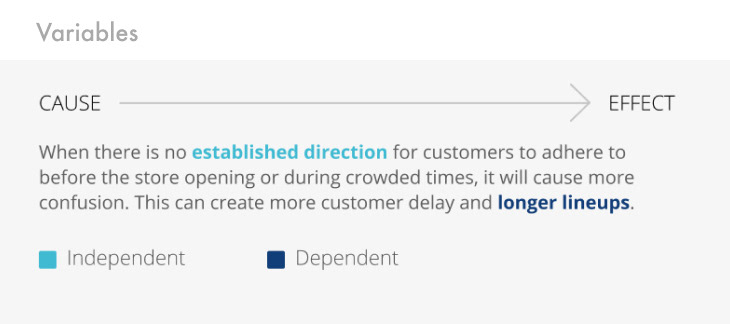 Apple Storefront Data
(Square One)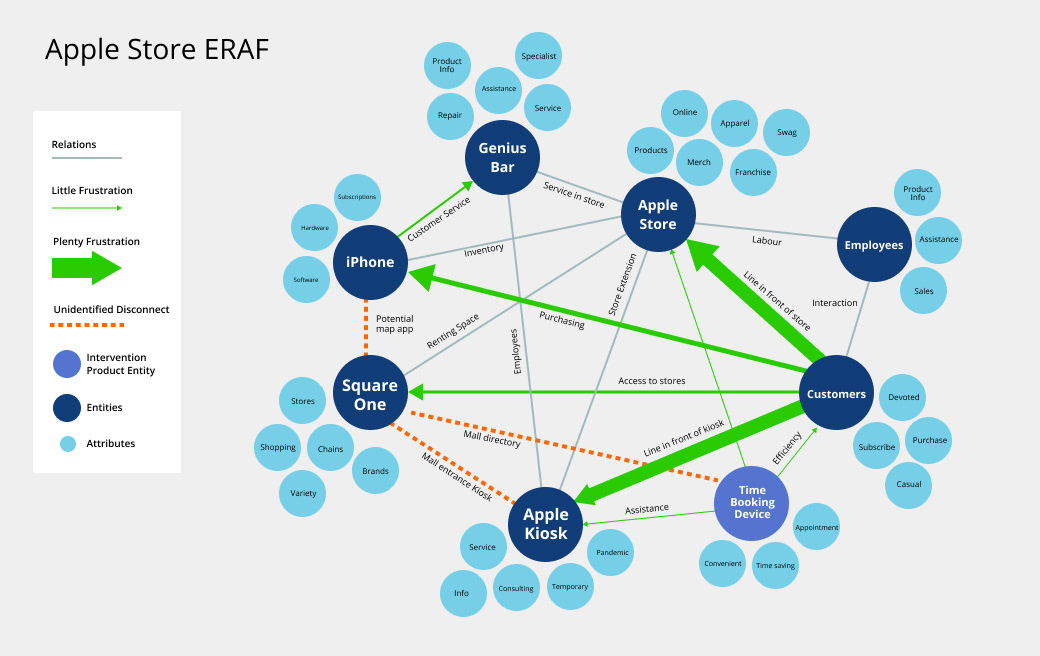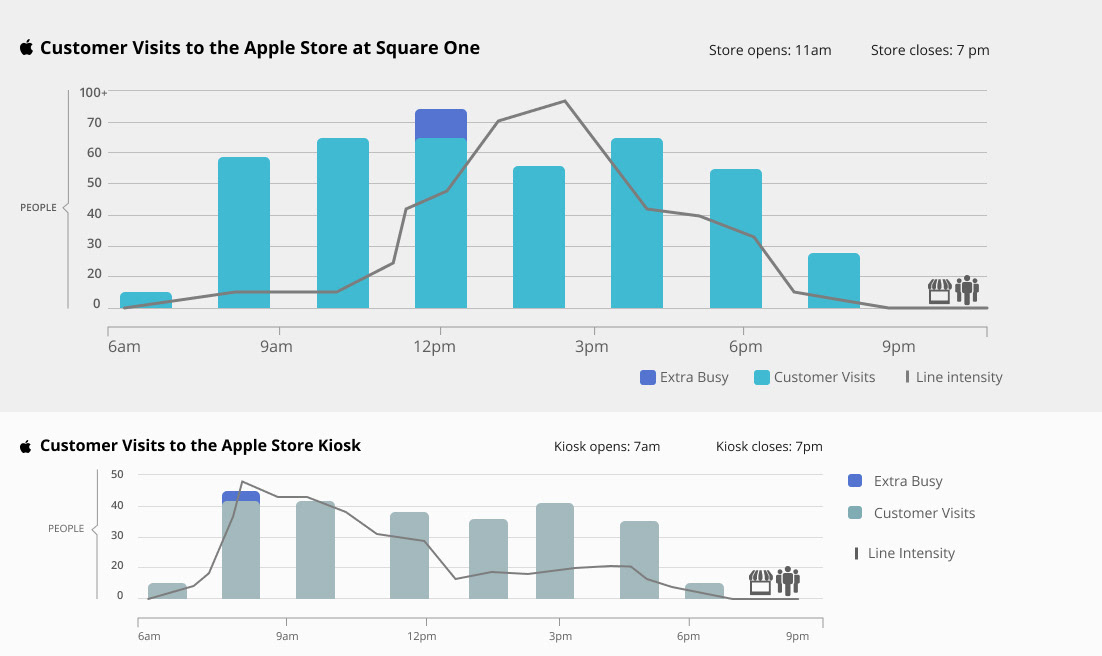 Assist customers by offering them timeslots when they can return to the Apple Store for any requested service or need.  This system will help reduce lineups at the storefront in turn giving them more time to their day. It also benefits Apple by giving them another channel of communication with their customers. 
"When I arrived at the storefront there were employees standing around not engaging with potential customers"
"I was surprised to see this much disorder and confusion"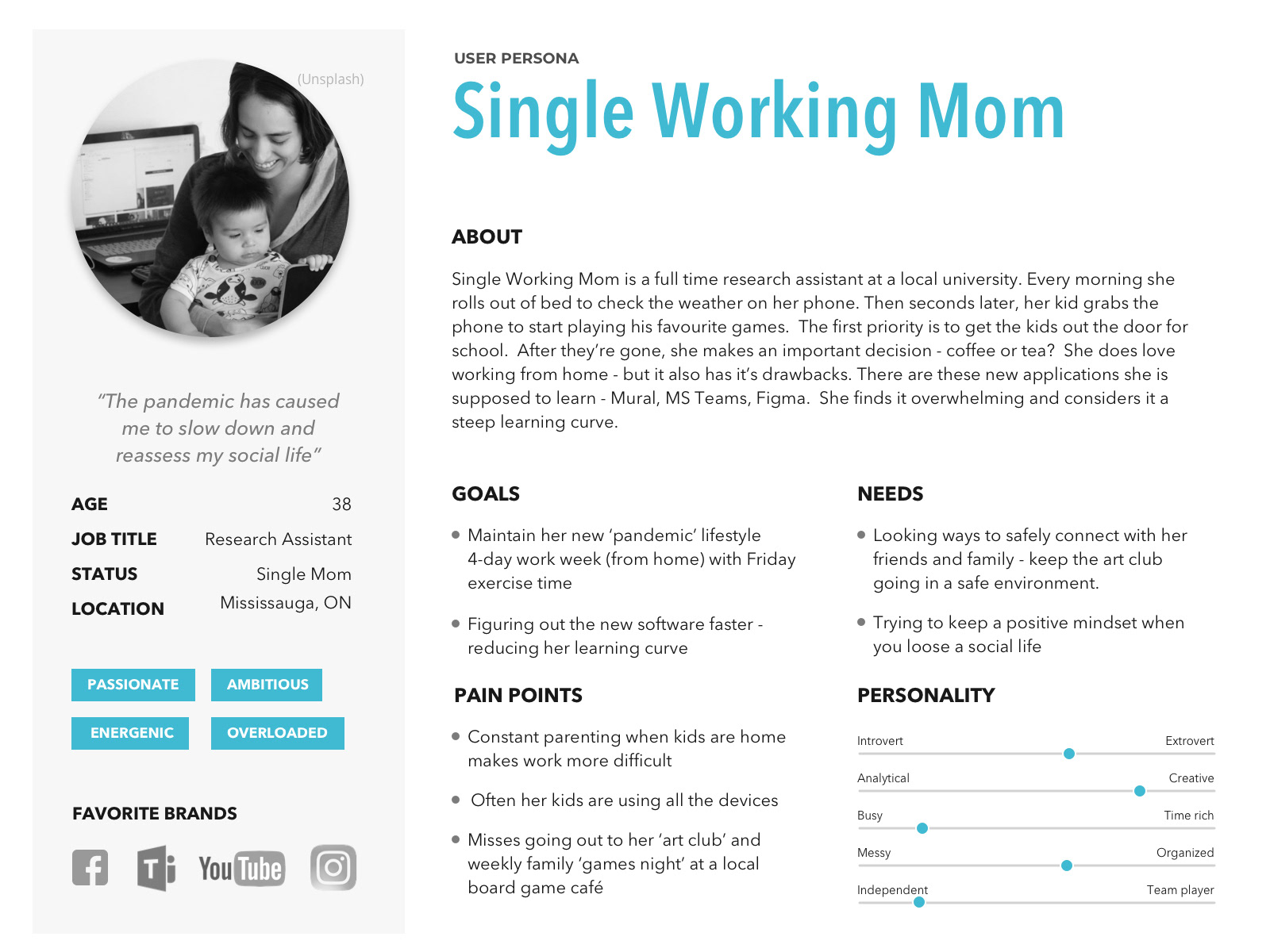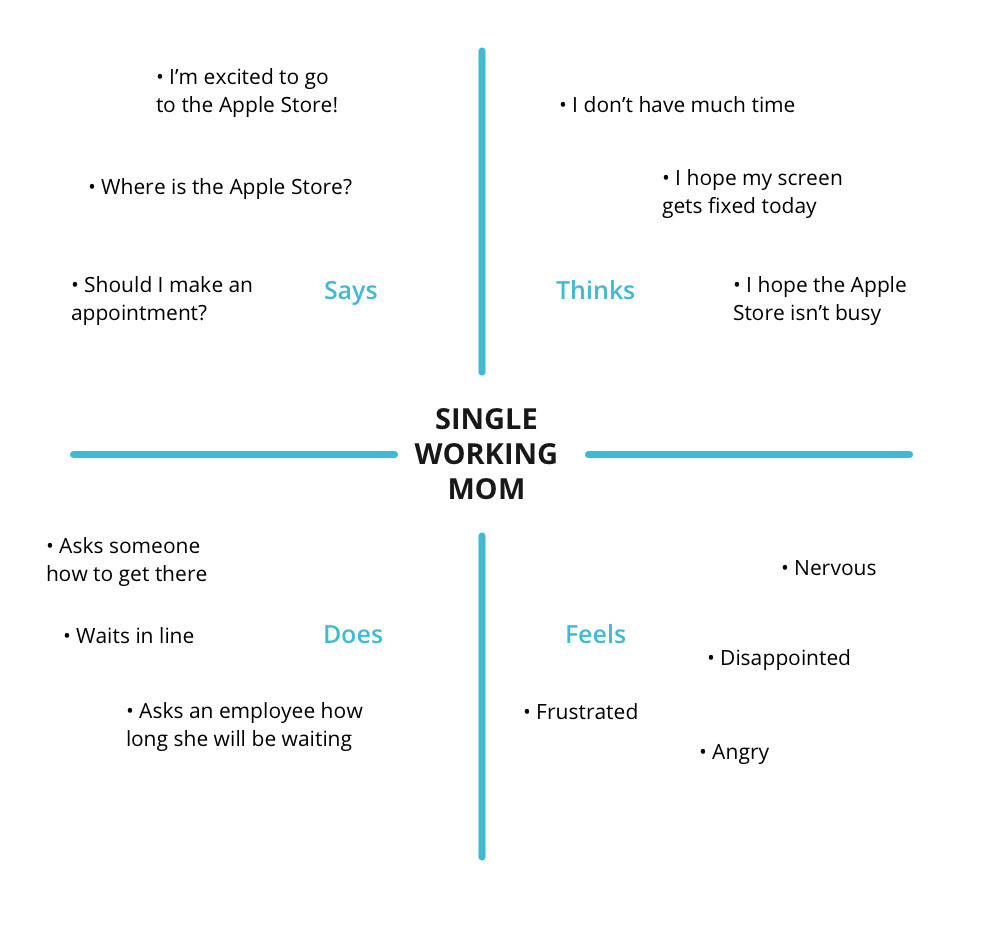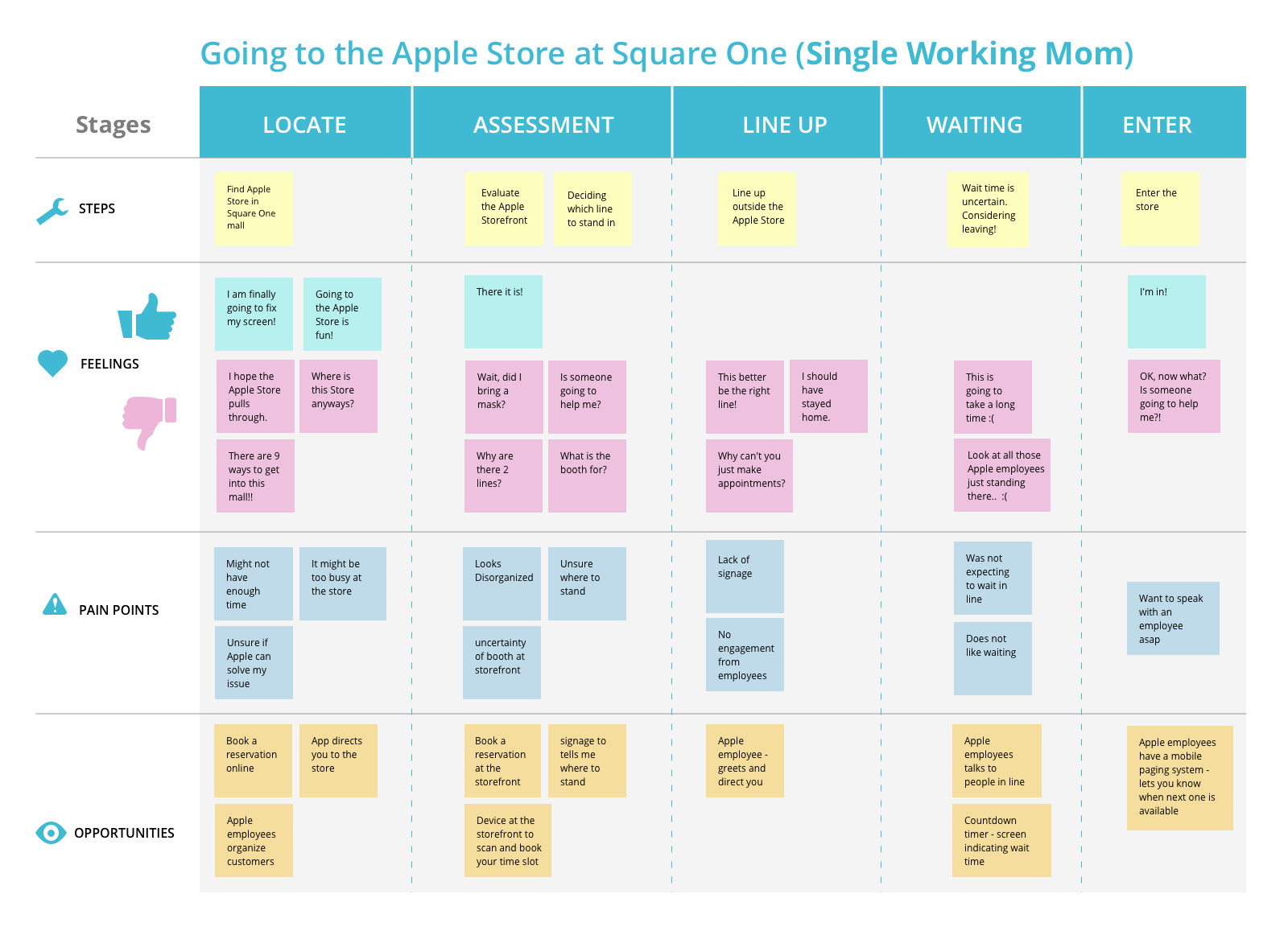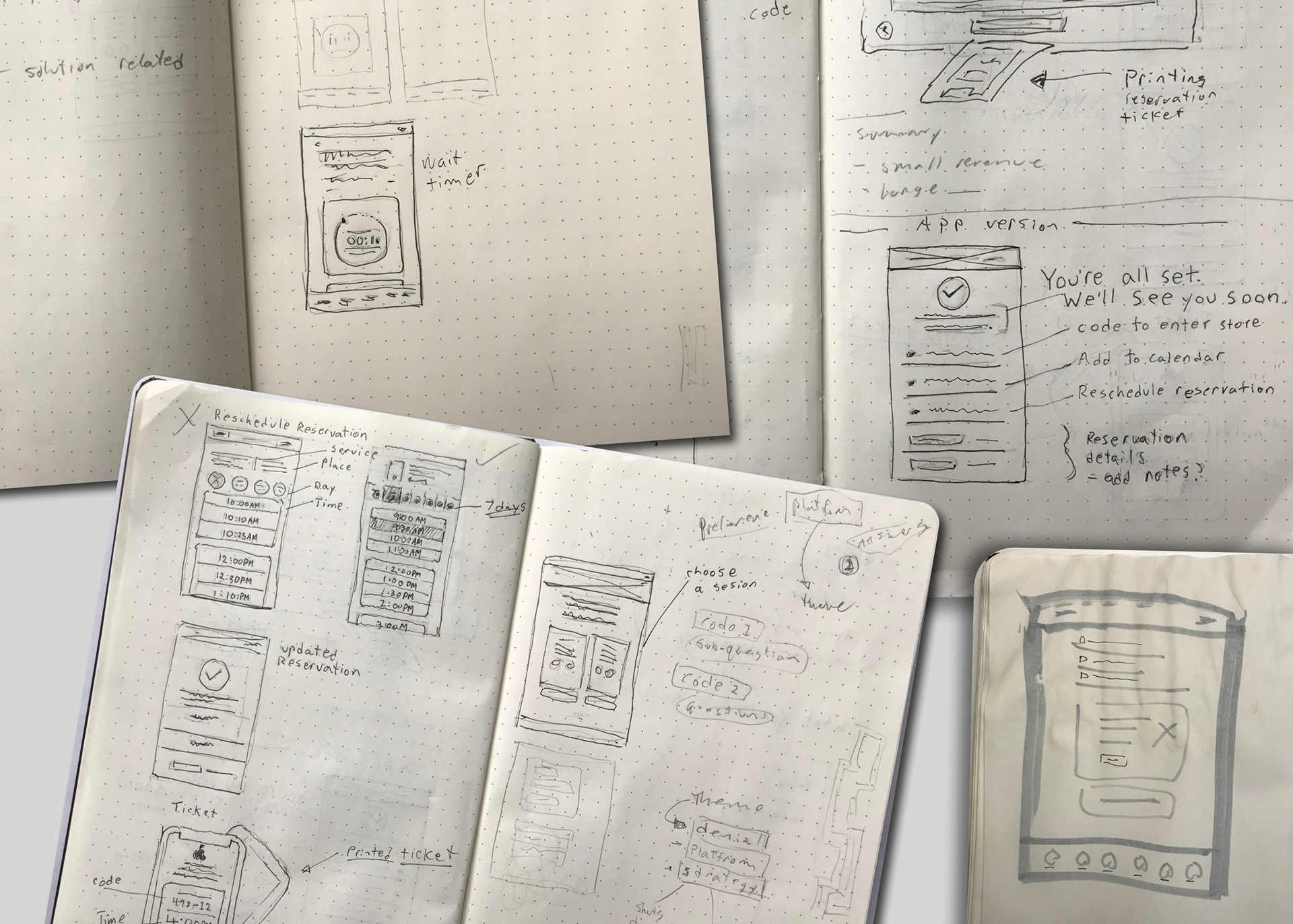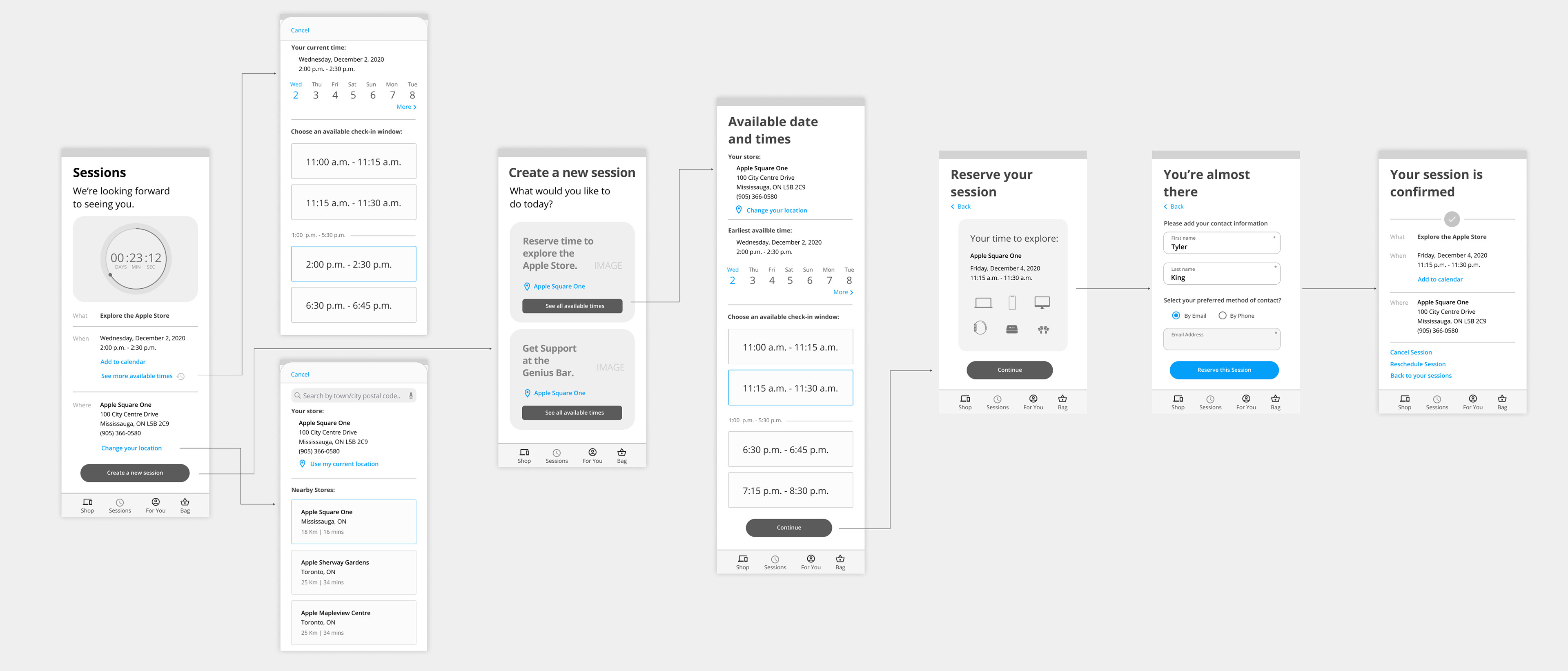 Style Tiles &
 High-Fidelity Design 
[Mockups]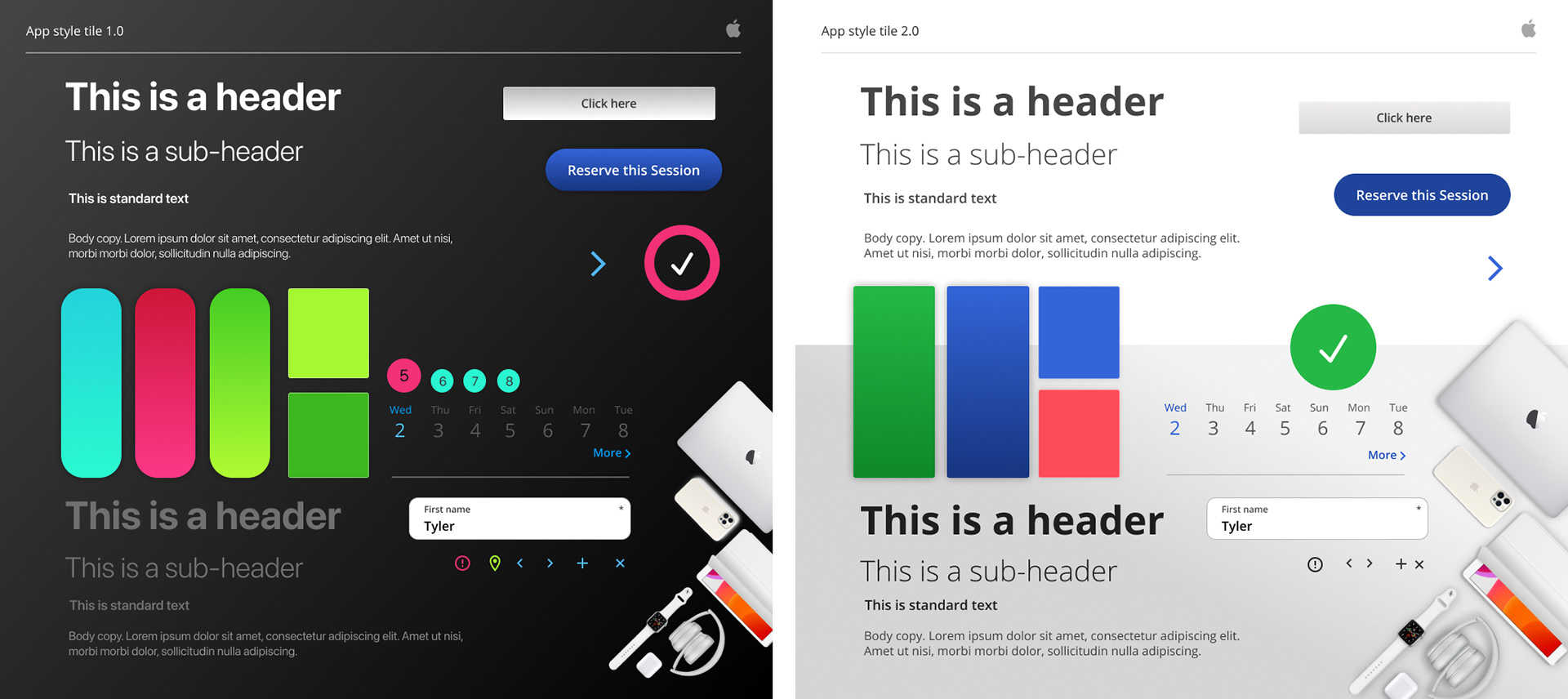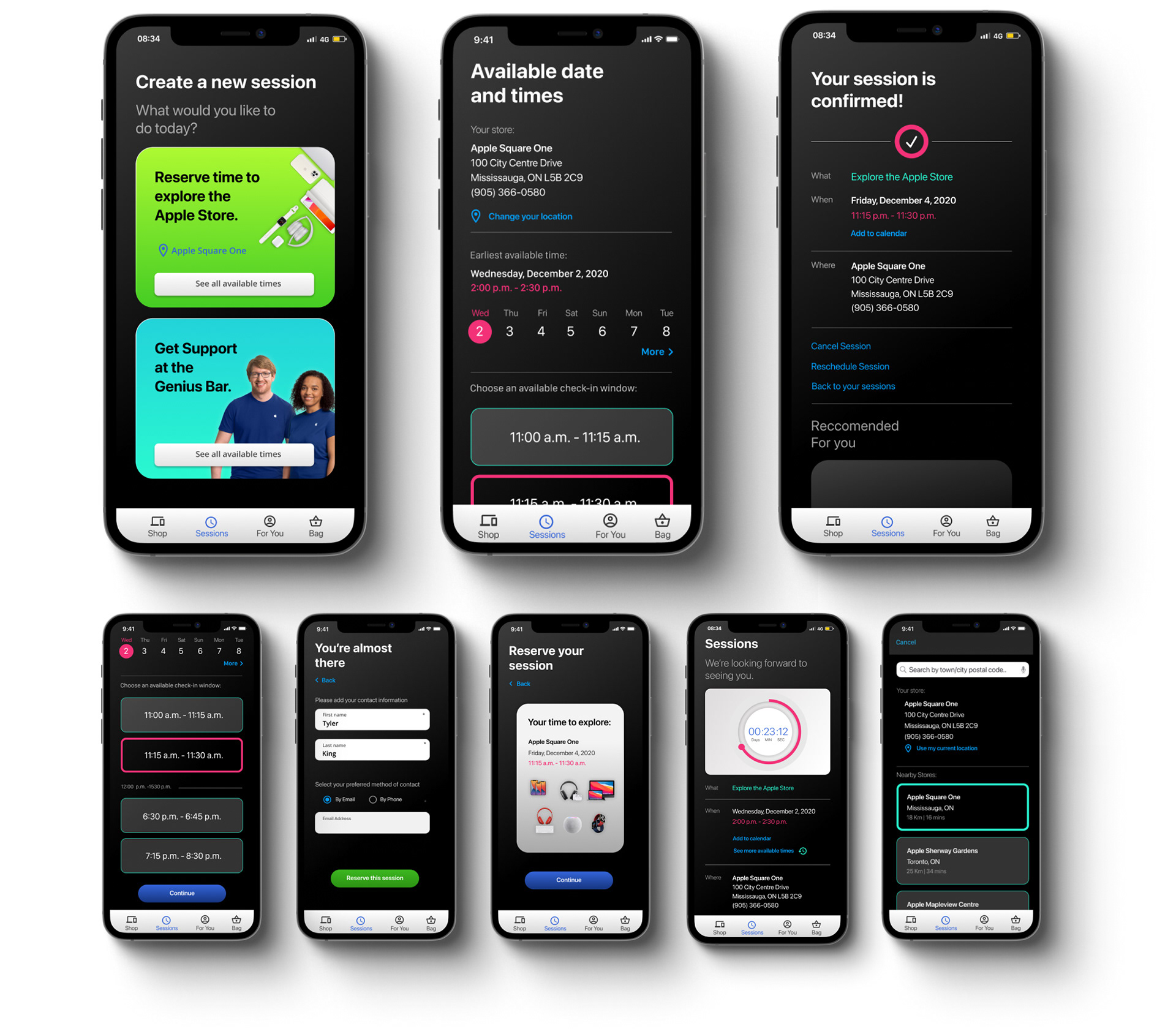 Kiosk App Design
[Mockups]